We agree that SMTP is a technical work and a person looking for a mail server needs something about simple mail transfer protocol. So, firstly we start giving information about how SMTP2Go works, by writing about its hosts. SMTP2Go is hosted by two World-quality facilities; they are Servint and Rackspace, with server located in Washington D.C and Dallas, Texas. SMTP2Go uses Exim which is one of the most well-known among open source mail servers. Thanks to its these features we can say that SMTP2Go best SMTP mail server is excellent for your small medium-sized bussiness.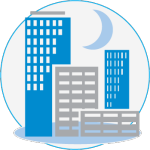 SMTP2Go offer different plans to meet the needs of your outgoing email for small and medium sized business. With these plans you can send up to 100,000 emails per month.
Also SMTP2Go provides plans for both individual and small bussinesses. You can send 5 emails or 300 emails each day if you want. These are optional SMTP2Go packets.
The following, you can find answers to frequently asked questions.
Does my bussiness need a SMTP relay server? Why or Why not?
If you think to work professionally and seem to be a leader in your sector. You  need a reliable outgoing SMTP server whether your clients or customers receive your emails. You can do it purchasing dedicated server for sending email but its cost is  $300-350 monthly. So we can say that this cost is too high to for only sending emails. 
The thing we need is reliability? Is SMTP2Go realible?
Reliability is SMTP2Go's priority. Because of this, its servers are hosted with most reliable Internet suppliers, with zero downtime.
Is SMTP2Go Corporate authenticated and secure?
Yes; SMTP2Go Corporate supplies all techniques of having username and password. The protection is used by all big email software.
Is SMTP2Go Corporate's installation easy ?
Yes, the thing that you should is log in your email program's installations and enter the SMTP2Go SMTP username and password. All thing to do is that. 
Yes, up to 50 MB size per mail.
What about SMTP2Go's  prices?
SMTP2Go has six various price plans. If you want to view our plans, click here.