"SMTP mail service protocol is the standard internet protocol technology for sending email. So we use a worldwide smtp mail server."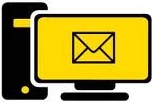 Electronic Mail exists since the 1960's in one form or another. People used to leave messages one to another by using various methods on mainframe computers. However, in August 1982, the Information Sciences Institute published SMTP also known as The Simple Mail Transfer Protocol that used a standardized method for receiving and sending email.
SMTP then quickly became popular on ARPANET and it also replaced all other complicated methods used to send email or receive email from one mainframe to another. It was first supported by the end of the year 1982 by the Mail Transfer Agent Sendmail. This protocol was afterwards revised and extended according to various regulations and since then the basic method of sending email has basically remained the same.
SMTP mail server is a text protocol that originally did not support the delivery of binary data but since it was text
based, the protocol was easy to maintain and implement. In the late 80's MIME or Multipurpose Internet Mail Extensions became popular for sending and encoding binary data through outgoing SMTP server. Today we know SMTP mail service to be the most dominant protocol used to send email or receive email on the internet.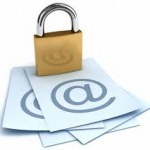 Mail is sent through SMTP relay server in a transaction, this happens if the message is sent in full and it does not generate any error, else the message will be dropped. RFC 821 describes this transaction as having 3 stages: provide one or more recipients, specifying a sender and afterwards send the message itself. However, it is easier to think of it as having 5 stages: send recipients, send reply address, handshake, send message data and end transaction.
So if you decided to learn the SMTP mail service protocol then it is highly advised that you also read RFC 821, 2476 and 2554. You should also consider the fact that since 1982 email servers have changed due to the various abuses of spammers.