"SMTP port number is used by the computer to package and send emails. SMTP Mail Server like SMTP2Go recommend using port 2525."
SMTP is a text-based protocol that allows a mail sender to communicate with its mail receiver through various command strings along with supplying the necessary data over a certain data stream channel which is usually a TCP connection. A basic SMTP program usually consists of several commands that are originated by the SMTP client (the sender, the transmitter or the initiating agent) and afterwards getting responses from the SMTP server (the receiver or the listening agent). This program may include 0 or more SMTP transactions, depending on the command/reply sequences.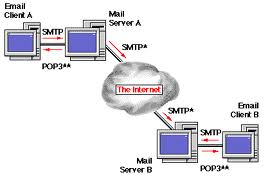 As formalized in RFC 6409, sever administrators will choose whether their clients will use the TCP port 25 (the standard SMTP port) or port 587 (port used for mail submission) for linking outbound mail to a mail server. There are many servers and specifications that support both of these ports. According to RFC 3207, it is preferable to use standard SMTP commands along with standard ports if a secure program needs to be established between the server and the client. However, some servers might support port 465 for legacy secure SMTP which is a violation of the specifications.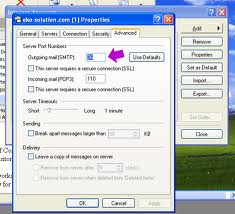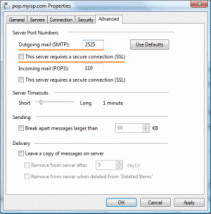 Also, some servers are set up so that they will reject any relaying on port 25, with the exception of the valid users which will authenticate on port 587, they will be allowed to relay their mails to any valid address available. There are also some internet service providers that will intercept port 25 and afterwards they will redirect traffic to their own outgoing SMTP server without any consideration towards the destination address. This will offer their users the possibility to access an SMTP mail server that is outside their ISP's network through port 25. There are also some SMTP relay servers that will support authenticated access on an additional port besides 25 in order to provide access to users to connect to their server even when port 25 is blocked.