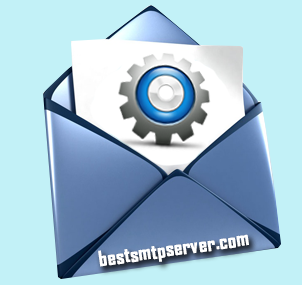 To setup SMTP server, we need to follow some fixed rules and regulations, if you are looking for step by step procedures to setup SMTP server then this article will serve you with the best interest.
To set up a mail client, it's necessary to configure an SMTP server that will take care of the delivery of your emails. Luckily, the configuration of SMTP servers is generally very easy – you will simply have to open your email software and add the right SMTP parameters in the settings windows.
Remember anyhow that using a standard SMTP – the one which is associated to free email providers like Yahoo, Hotmail or Gmail – doesn't ensure the correct delivery of all your messages (in particular if you're sending to a huge number of recipients).
Before you delve into the process of creating an SMTP server for your small business, consider whether it requires a dedicated mail server for security, or if you can configure your messages to bounce off your ISP's server instead. SMTPs allow interoffice mailing and secure internal mail, and also provide secure external mail as long as they don't need to use your ISP's SMTP as a relay. The basic step to how to setup SMTP server as follows:
Step 1
Open up the Control Panel and click "Programs," or "Programs and Features" if you're in the Classic view.
Step 2
Click "Turn Windows Features On or off," which is located in the left pane if you're in Classic view. Click "Allow" if you get any security warnings.
Step 3
Expand "Internet Information Services" and make sure that the "SMTP Server" is installed. If not, check the box next to it and restart as necessary.
Step 4
Press the Windows key and "R" to open the Run menu. Type "integer" and press "Enter" to open the IIS Manager.
Step 5
Right-click the "Default SMTP Virtual Server" and select "New," then "Virtual Server.
Step 6
Input your SMTP settings within the New Virtual Server Wizard to configure the server.
Step 7
Configure your email clients — like Outlook Express or Thunderbird — to use the new SMTP server. Email clients will route to your SMTP server, and your server will route that mail to external addresses.
Some facts which need special attention while setting up email server:
Description: an informal name that you will decide to identify the server (best to use the email provider's, like Gmail or Yahoo).
Server Name: the actual SMTP server's specification. You can find it either consulting the web page of your provider or searching for it on our list of server POP and SMTP.
Port: usually SMTP works with port 25, but as the screenshot shows it can work also with 587.
Connection security: in itself, SMTP email transfer doesn't provide an encryption. So if you want to make your connection more secure, it's a good choice to use an STARTTLS or SSL/TLS extension, that employ a separate port for encrypted communication. Setting up the email server is important .so, in this stage you need to be a little bit more careful.
Authentication method: there are a certain number of methods (passwords, CRAM-MD5, KERBEROS etc.).
User Name: your email address.