Are you irritated with the inefficient delivery of emails?
Does failure of email messages hamper your business?
If yes, then read this article as it explains some brilliant tips to make sure that the bulk emails reach their desired destination.
It is often heard that users complaining of emails not reaching recipients' inbox and even if they are sent from a server, they end up arriving in the spam box. This is surely a cause for concern especially for those individuals and companies who can't do without this cost-effective and reliable digital communication. For companies email delivery failures simply mean loss of revenue they can generate from this medium. But every problem has a solution. Here are some brilliant tips to make sure messages are delivered smoothly to the recipients.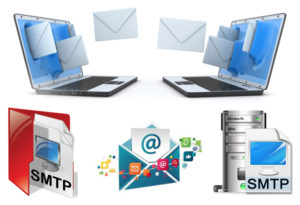 Use smtp2go
One of the best SMTP server strategies for windows operating system is smtp2go. It facilitates in converting any sort of Windows-based computer into an outgoing SMTP host. With it, users can deliver bulk emails to the recipients.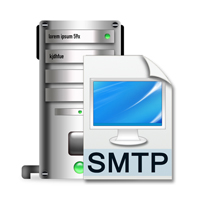 Don't send too many emails
Sending too many messages or over- mailing can interrupt their delivery. Therefore, users should avoid sending excessive emails to make sure that they get delivered smoothly to the right recipient. However, in general sense emailing twice in a day is described as extreme and good enough to trigger delivery issues.
Avoid incorporating attachments in the email content
Whether it is a PDF file or any other attachment, don't integrate into the mail content. Keep it in simple text format along with a link to download it in the email. This will keep the message file small and short under 40 KB for easy delivery.
Make sure that the sender name and email address is detectable and reliable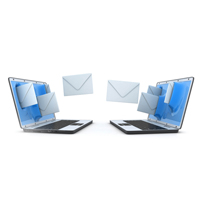 If the sender names and email address are visible in the mail, users can keep track of the source. Smtp2go server makes sure that the users get the identification of the sources along with authentic traceable email address. The server also prevents spamming and fraudulent phishing activities that deter the messages from reaching to the receiver's inbox.
Don't integrate videos
Email delivery can be suppressed to a great extent if it is integrated with videos. It is true that including a video increases engagement in an email, but it derails its delivery. Users should instead use an image or a URL that takes a recipient on the page that automatically plays the video.
Execute a sender policy framework
Sender policy framework (SPF) ensures that the mails are sent safely to the receivers. The anti-spam server used can also detect the domain name against the concomitant IP address and as a result, emails get delivered to the receiver's inbox without any hassle. IP address with good sender scores ensures safe delivery of the electronic messages. Whatever might be the issue triggering email delivery failure, smtp2go is the best solution.
Email delivery is extremely crucial for businesses as no one can click on a link that they never see. Therefore, follow the above-mentioned tips to make sure emails get delivered to the right recipients. It will work wonders for businesses and personal purposes.