About SMTP2GO
What is SMTP2Go?
SMTP (Simple Mail Transfer Protocol) is a protocol which enables you to send emails through the internet. This protocol only determines the type of relationship between us and the SMTP relay server. When you send an email it gets sent to your SMTP server, which then sends your email to the recipient.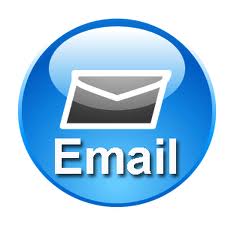 You will definitely be needing a reliable SMTP mail server if you want to send email through your own laptop, iPhone or PDA.
And "SMTP2Go" is the best and cheap SMTP relay service that you can use to send email from anywhere in the world anytime in the easiest and most secure way.
Click Here To Visit Our Official Site

Why SMTP2Go?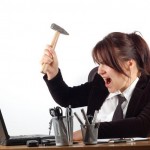 You may have experienced some problems sending email from anywhere with your laptop, PDA or iPhone. Actually the reason for this is that the SMTP relay server assigned to you by your own ISP (Internet Service Provider) only works when you are connected to the internet only over that ISP. So the ISP you are using only enables you to send email through its outgoing SMTP servers.
Meaning: if you want to connect to the internet through – a different network – or you don't know the outgoing SMTP mail server settings of the ISP you are using, you may experience some problems when sending email.
In fact, this is a security measure that ISPs use in order to prevent spamming over their own servers. Of course, ISPs need a security measure like this. However this becomes an annoying problem for laptop, iPhone and PDA users who want to send emails on the go.
Why not Hotmail or Gmail?
As you know, most mobile users cannot decide between regular email programs and web based email programs such as Hotmail or Gmail. You too are feeling the same if I'm not mistaken. Surely, you can send email anywhere in the world with a professional email address (like johnson1984@hotmail.com) by web-based email programs, but this will cause some problems. Considering you are using different email accounts, constantly managing those accounts is really hard and boring.
Would you like to get into such a annoying situation?
I can almost hear you say "Surely Not!".
I recommend you to use "SMTP2Go" to avoid all these problems.
By using SMTP2Go, you can manage all your emails by – the same account and same email program – anywhere in the world.
Really exciting!
SMTP2Go – Smtp service provider- offers you a nice payment plan starting from $5 per month. All you have to do is determine the daily amount of sending emails and pick the offer that suits you!
You can upgrade your rate anytime if you want to switch to another rate later on. (Please hurry, as those prices are available for a limited time!)
And most importantly, service provided by SMTP2Go is guaranteed! Also, it offers money back guarantee if you encounter any problems or are not satisfied for any reason.
You can contact our "Support Team" and have professional assistance if you encounter – any problems – while using SMTP2Go – smtp service provider-. We would be happy to offer assistance to you!
Here's an opportunity only for you to try SMTP2Go "Cheap SMTP Relay Service" and see the difference:

No Credit Card Required

"Low volume plans are only $5 for the first month, and all plans come with a 60 Day Money Back Guarantee."